Tell us about the race:
I enjoyed the race as much as I could hanging on at 183bpm on the first climb! It felt like the entire 84km was lined with spectators which kept sprits lifted.
It was certainly technical, with some runnable sections, but most of all it was just beautiful, so really glad I went out a week beforehand to do some recconaisance.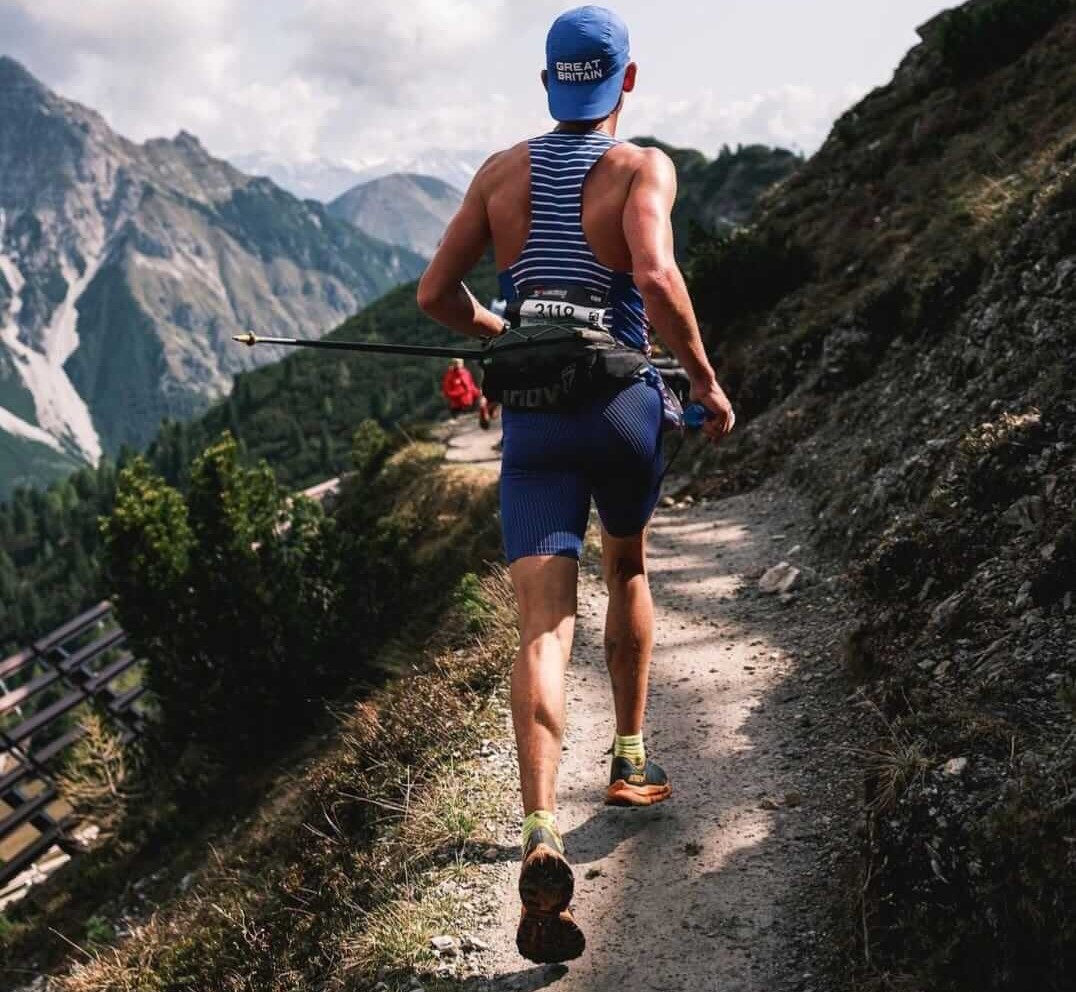 (Hour 7 athlete Tom Joly in action at the wmtrc 84km race).
Did you have a goal or expectations for the race beforehand?
I said to a friend that a top 10 would be a good performance, and outside of the top 20 would be disappointing. I'd also calculated a race time of 10hrs 20mins (missed by just 2 mins) based off my best performance earlier this year.
Tell us about your fuelling strategy:
With such an early start (0400 bus) we missed breakfast so made do with a croissant and banana on the way to the start, but no coffee, which didn't help! Hard to track exactly, but I was consuming about 80 grams of carbohydrate per hour mostly in drink form and gels. The heat, altitude, and intensity (163 average HR) meant I was filling up from fountains and streams between stations, drinking two cups of coke at every aid station, and only peed once in the race. Cramping was an issue from halfway as a result, despite taking 14 salt pills!
I only used about 20mg of caffeine/hour, much lower than my usual of 50mg+/hour. I had less of a boost, but also didn't suffer from any stomach issues, and didn't have any energy lows. Something I want to dial in more precisely though as the sweet spot is probably around 40mg for me.
What are your plans for the next few months?
I'm heading back to the UK for a month at sea level to enable speedy recovery. I'll do a lot of steady cycling around East Anglia in preparation for the 100 mile TT Champs in July. This will also build my base fitness back up, and then it's out to Chamonix for 6 weeks to prepare for UTMB!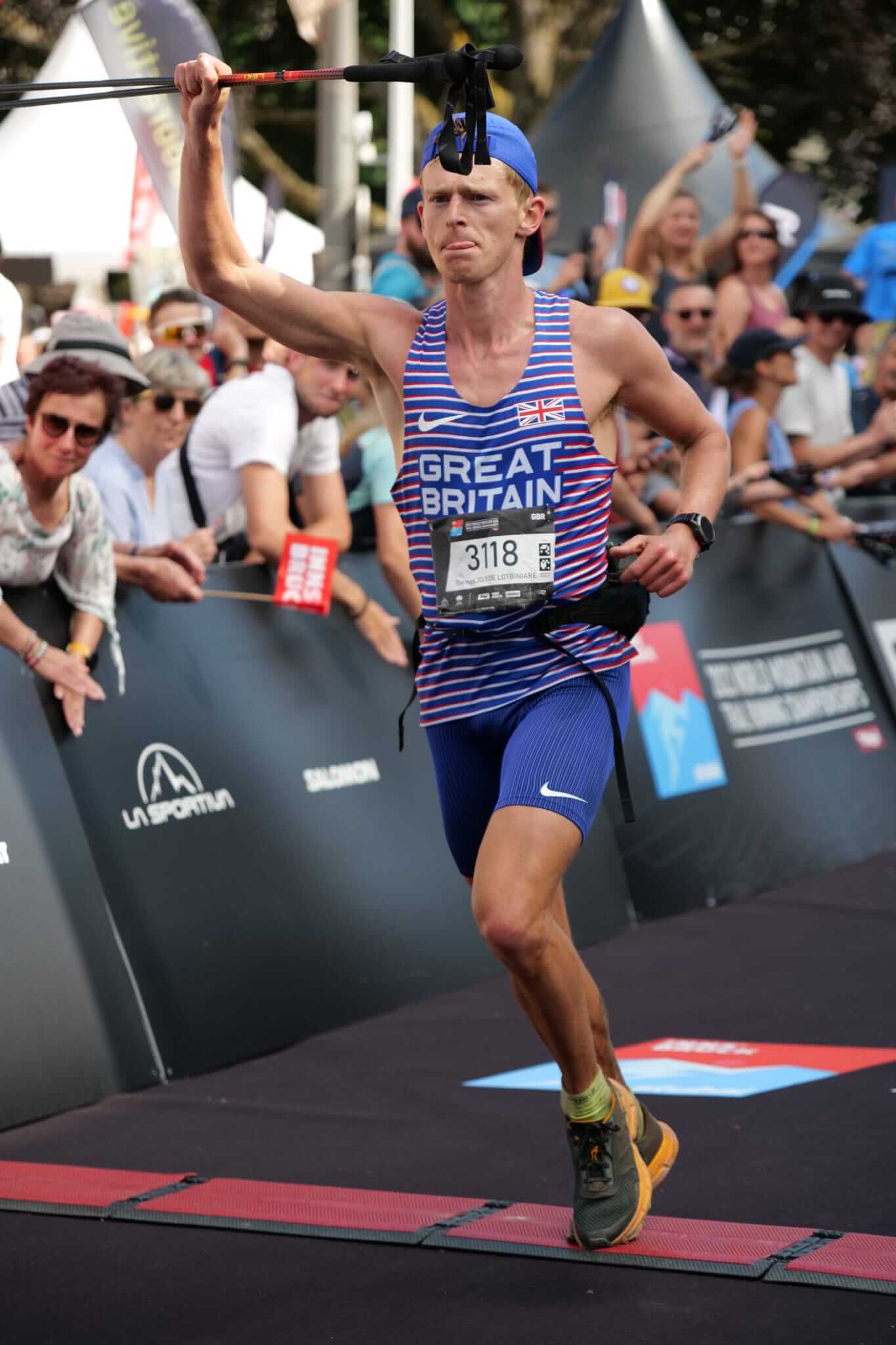 (Hour 7 athlete Tom Joly crossing the finish line in 11th place).