Three Hour 7 athletes were in action on 27th August representing GB&NI at the IAU 100km World Championships in Berlin.

Joanna Murphy ran an excellent race finishing in 14th place with a new personal best of 7:30:10 which puts her 5th on the all time UK 100km rankings.

Ollie Garrod showed huge mental resilience, finishing a tough race in 36th place in a very strong field. Stopping was not an option for Ollie as he was the team's third counter.
Samantha Amend had to stop due to an illness she picked up in race week. Sam has had an incredible year to date and it is such a shame that her race had to end early.

The race and training may not always go to plan, but how you respond is important and we know that all 3 of these athletes will be stronger for this weekend and we can't wait to see what the future holds for them.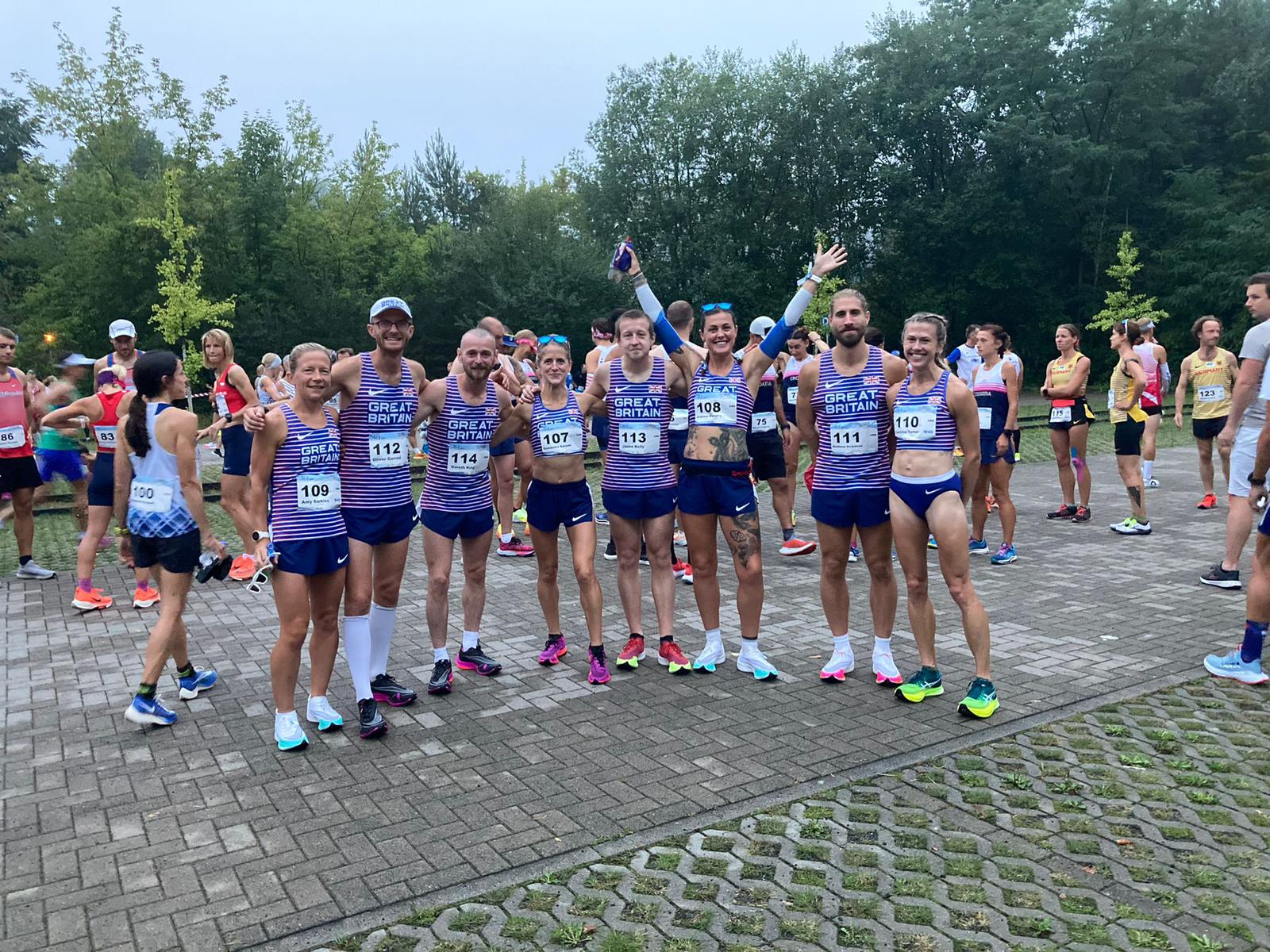 (Ollie Garrod (2nd from left), Samantha Amend (4th from left) and Joanna Murphy (3rd from right) with their GB&NI team mates in Berlin)