Hour 7 athlete Caroline Turner recently participated in her first Comrades Marathon. She had a great first performance and has taken some time to reflect on the race.
How did you find the race?
The race really lived up to expectations! Standing on the start line with nearly 20,000 runners behind me, the support along the entire route and the many Comrades traditions made this a special event.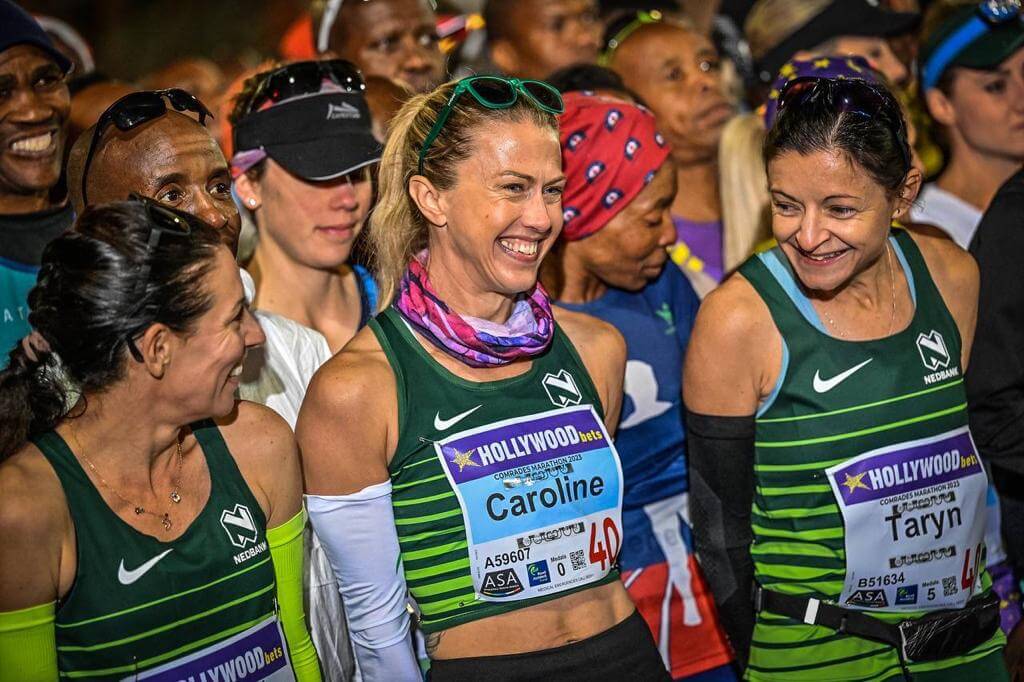 (Hour 7 athlete Caroline Turner at the start line of the 2023 Comrades Marathon).
Did you have any expectations going into the race?
I went into the race hoping to run sub-7 hrs, which in past years would have put me around or just outside top ten. However, the quality of the female elite field, combined with pacing errors on my part pushed me well outside top ten, finishing in 7hrs 14mins
What was the hardest part of the race?
The hardest part of the race was the realisation I had pushed too hard, too early, knowing I wouldn't meet my race goals but having to keep moving with nothing in the tank.
How was your fuelling strategy?
My fuelling strategy was SIS Beta Fuel gels and SIS Beta Energy Drink, which I was able to collect from my support crew roughly every 10k. Picking up additional water en route as the morning warmed up.
What's next for you with training and racing?
After 18 months of largely road running, I'm really excited to get back to the trails. My next race is CCC on 1st Sept. I'm feeling pretty good after Comrades, so looking forward to building training back up. I have a couple of trips to Chamonix prior to the race to reccy the route and get as much time on the course as possible.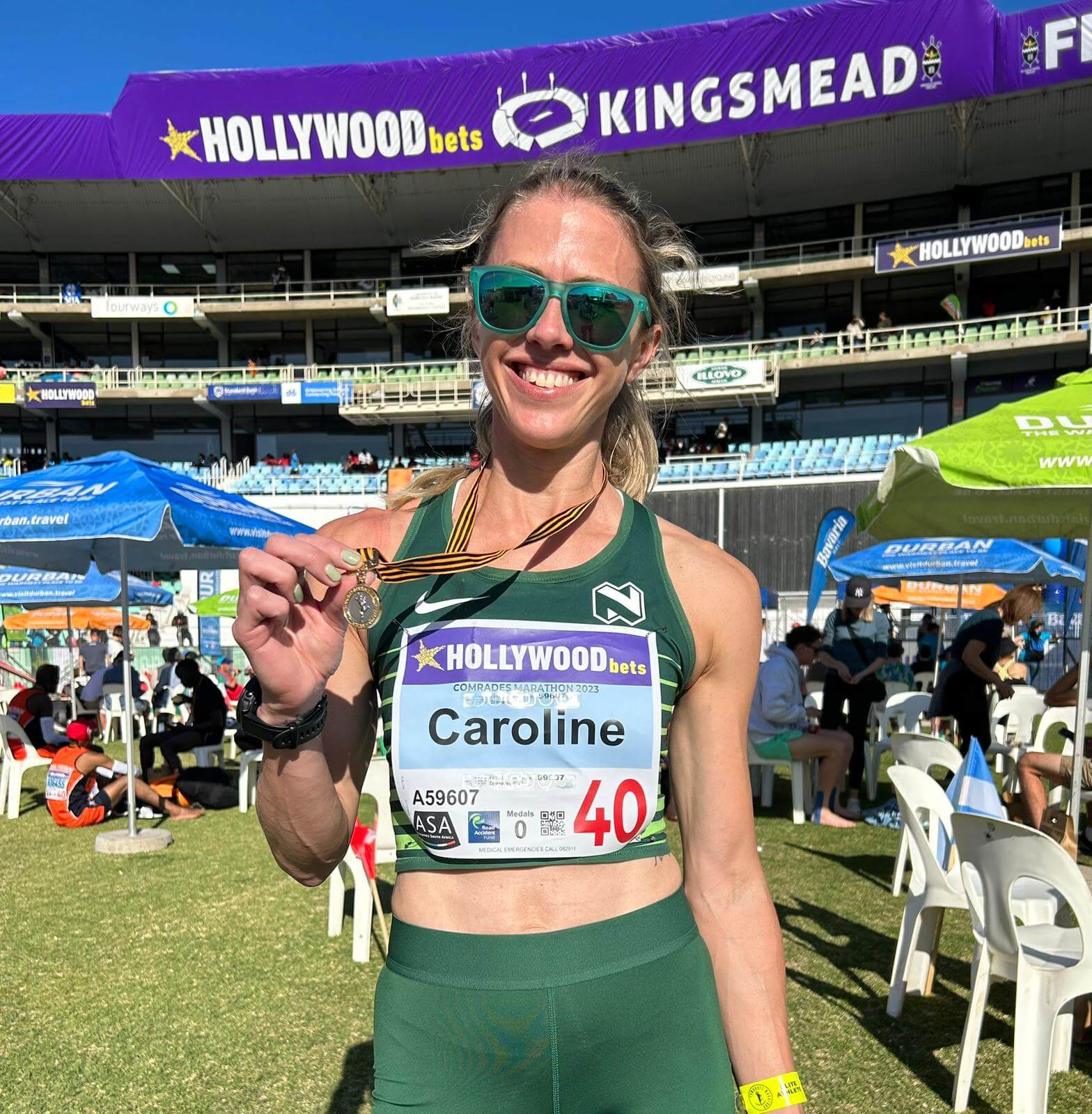 (Hour 7 athlete Caroline Turner with her medal after completing Comrades in June 2023).