Race name:
Centurion Track 100
Athlete:
Michael Stocks
Race description:
A 100-mile race on a 400 meter athletics track, with a small elite field. Temperature conditions were 8 to 18 Celsius with strong winds throughout.
Distance:
100 miles
Result:
13:41, V50 World Record, second place.
Elevation:
0 meters
Training volume in build-up:
10 week block averaging 75 miles with peak week of 84 miles.
Volume was lower than would have otherwise been the case due to recovery from severe sciatica the past 24 months.
Training intensity distribution:
80% easy, 15% steady, 5% between 50k and tempo effort.
Intensity was limited by recovery from severe sciatica.
Key sessions:
6 hour long run on the track, testing eating and hydration plan.
Race strategy:
A conservative pacing strategy. Given the problems with sciatica the past two years, the key goal was to manage the body through the race and ensure a good finish.
Race nutrition:
1 gel every 30 minutes for 44 – 48 grams of carbs per hour.
Race hydration:
Drink every half hour with sodium tabs in two out of three drinks.
Race shoes:
Nike Alphafly
Key items of kit:
Music in the last 3 hours.
Key lesson:
The conservative pacing strategy which saw Michael go from near the back of the field early on, to second place. Getting to the end is the first requirement to getting a good result.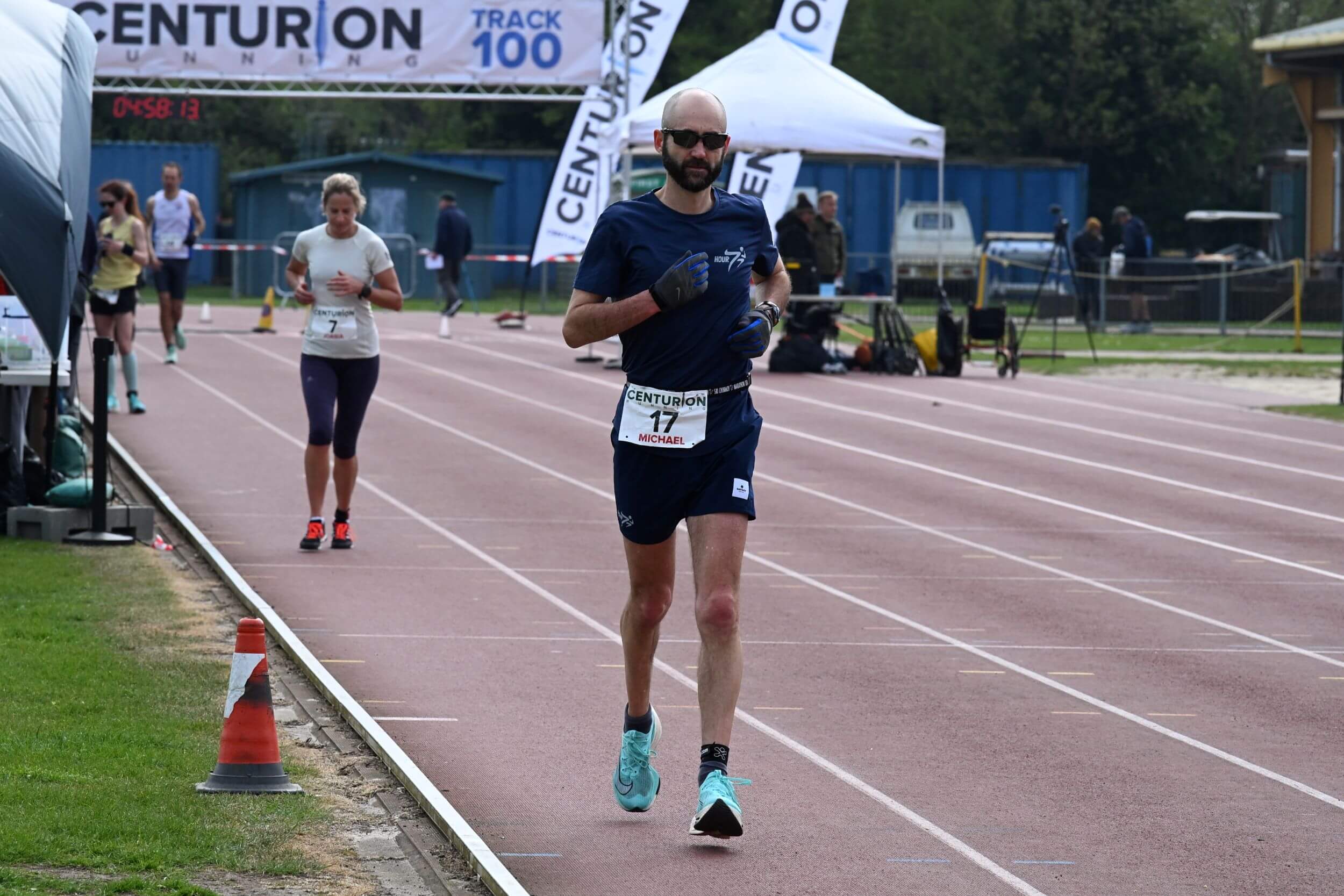 (Michael Stocks running during the 2022 Track 100. Photo: Trevor Hunter)