This weekend sees the return of the Anglo Celtic Plate 100k to the North Inch in Perth.
Ultrarunning's home international was cancelled in 2020, and took place last year with the notable absence of an England team, but will be back to full strength this time round as teams from Scotland, Wales, Ireland, Northern Ireland and England give it full beans over 42 laps of a 2.381km course.
Among the 45 national team athletes scrapping it out for medals, national titles and World Champs qualifying standards are 3 from Hour 7. Sam Amend and Ollie Garrod will be representing England while Jo Murphy races on home turf for Scotland.
All 3 have previous ACP experience; Ollie was 5th on this same course in 2019, running 7:09 in his debut at the distance; Jo upgraded her 3rd from 2019 to 2nd at last year's race in Donadea in Ireland; Sam won it in 2018 in Redwick in Wales.
National vests and podium positions are the stuff of fantasy for most of us, and with the race just days away it's a little late to think about drastic training interventions to improve our performance.
But what can we do during race week and the race itself that might take us a step closer to the likes of Sam, Ollie and Jo?
We asked them.
WE ALL FEEL PRESSURE
Elite athlete she may be, but there is at least one respect in which Sam is like most ultrarunners.
"I don't love taper weeks," she says. "I'm on edge with nerves."
Training starts to drop off 2 weeks out from race day.
"Last week for me was about maintaining and then a short, controlled race at the end of the week. Racing the week before gives me confidence going into a much longer event. Regardless of event distance I always like to give the legs a "spin out"."
Caveat: Sam trains more than most people. Your taper could probably stand to be a little less burly, but it's all relative to your own training.
"Race week will always have a double run on Monday, up to 90 mins but easy, then a Tuesday tempo track session. The rest of the week is 30-45 minute runs. A few strides on Saturday and then boom! Its race day!"
Being very, very good is not without its drawbacks, and as a previous champion Sam maybe feels the pressure more than most.
"There is always added pressure to perform as a former winner. That's on top of the usual race stresses; being away from home, early starts etc. And I do get stressed in England/GB vests, especially as 100k is the hardest distance for me, but once the race starts I relax more. The stress is just a sign that I want it."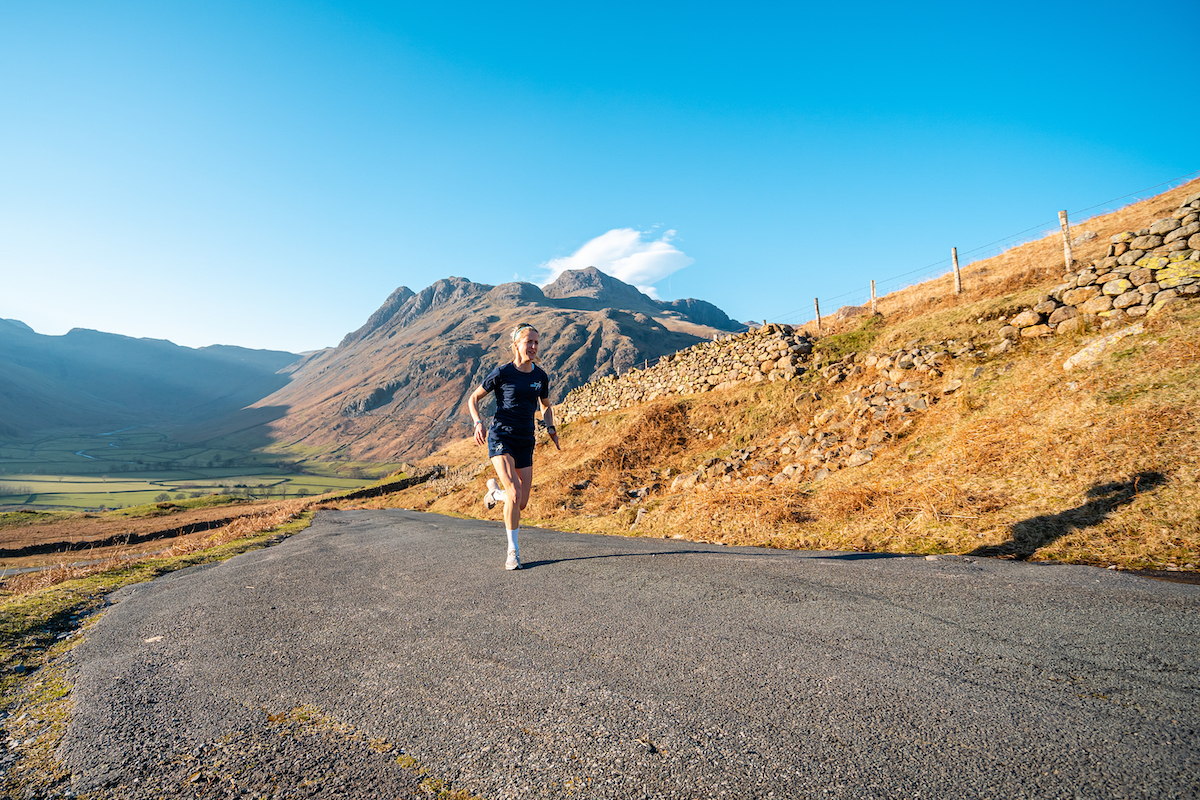 Samantha Amend running in the Lake Distict. Photo: James Vincent.
LAST DAY FINAL PREP
So you've tapered, got your train to Perth and checked into the Travel Lodge. What now?
"The day before the race I find it useful to take my mind off running for as much of the time as possible," says Ollie. "All the miles have been banked, and frankly fretting about anything at this point won't help. I'm most likely to be found taking a trip to a cinema or watching the football. It's good to keep hydration levels high, so I'll carry a water bottle around wherever I go."
"I'll graze liberally throughout the day and have a decent amount of dinner for the carb finale. I'll make sure I go for a walk (even if just around the hotel) before getting some kip - to "shake things down"! One final triple check of the kit and nutrition and it's time to hit the hay.
"I'm very lucky with nutrition, and seem to be able to race on just about anything. I ran my 4th fastest marathon off a full English! Having said that, breakfast will most likely consist of coffee, porridge and a couple of bagels. I'll wash this down with coffee."
Got that? DOUBLE COFFEE!
"And then it's on to the race itself - the ACP this Sunday starting at the mildly ungodly hour of 7am. Once breakfast is down, it's time for a bit of a stretch and warm up, and then just a "chill out", hopefully not literally... snow was briefly touted for Sunday in Perth!"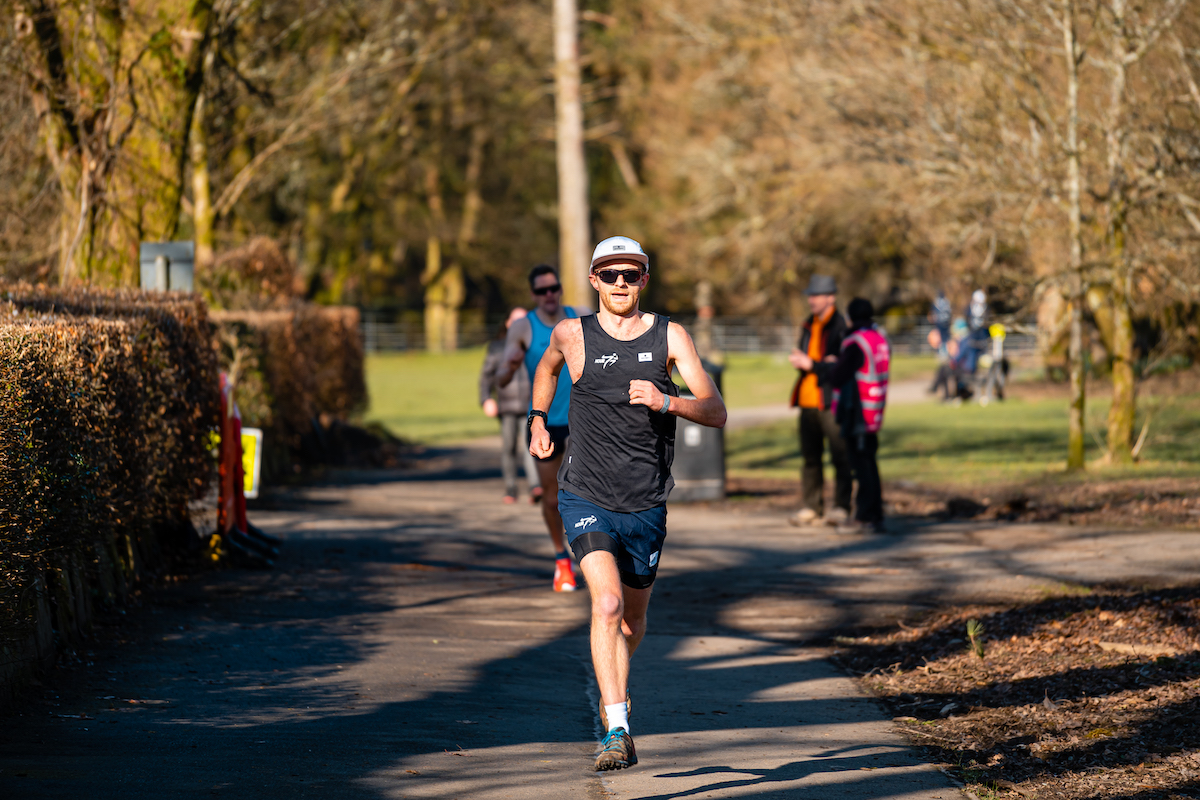 Ollie Garrod running in Ambleside. Photo: James Vincent.

REFRESHING, AND ALSO VERY EFFECTIVE
Now you've made it to the start-line, caffeine dribbling out of your ears. Chattering teeth or otherwise, when Adrian Stott shouts GO! it's time to consider many an ultrarunner's Achilles heel; pacing.
If you want examples of best practice here, look no further than Jo Murphy. In a sport that often seems to fetishize the needless death-march, her approach is refreshing: "The aim is always to feel as good as possible for as long as possible.
"In any race I set out at a pace I hope to maintain over the duration of the run. That becomes more at longer distances like the 100k but I try to minimise the risk of overcooking it at the start. It's inevitable that you'll slow but I try to avoid having a tougher than necessary second half."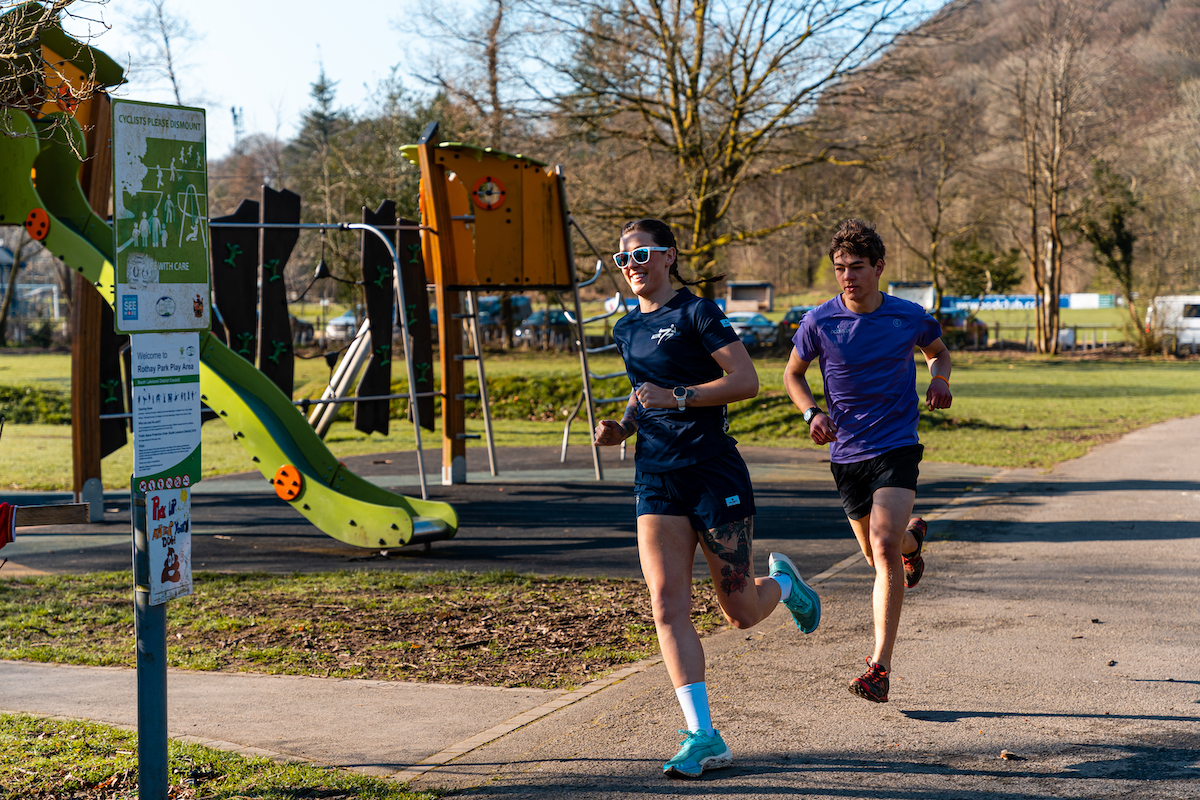 Joanna Murphy running in the Lake Distict. Photo: James Vincent.
REFRESHING, AND ALSO VERY EFFECTIVE
"The race really begins in the last 10 or so miles, so I focus on myself and not those around me. In my first ACP in 2019 I was well down the field and lapped by most of the girls, but I pulled them back and finished third. That's something I always bear in mind now and feel confident with my strategy and it paid off in 2021."
WEARING THAT SOMETHING SPECIAL
Of course, Sam, Jo and Ollie have an extra performance enhancer that most of us can dream of; the boost of running in your national vest.
"Wearing any kind of vest is always special, be that representing a local club or county," says Ollie. "But donning the England bib is something else. I'm not typically one who gets nervous about racing, but I'll definitely be buzzing on Sunday."
"Selection itself is a huge achievement and one I'm extremely proud of - I'm lining up alongside what surely must be the strongest England team ever picked for the ACP.
The inspiration comes not just from the vest but the journey to get to the start line - from my clubs South London Harriers and Epsom and Ewell Harriers, from the countless volunteers who make the sport and from my friends and family who put up with my obsession with the sport!"
Jo is more succinct: "The Scotland kit gives me an extra % 💪😛"